I. Organisation
1. Time and place:
Gdańsk, Gdansk Universtiy of Technology, Bratniak Building (18 on the map) Siedlicka Str. 4,room 402 + 402A
Start: 11.30 Saturday 18th July 2015
End: 15.00 Sunday 19th July 2015
2.Tournament format: 300pts ITS Mid-Tier, NO SpecOps
3. Harmonogram:
First day
1. Transmission Matrix (p. 22-23)
2. Beaconland (p. 26-27)
-- Dinner break
3. Frontline (p. 12)
Second day
4. Antenna Field (p. 24-27)
5. Seize the Antennas (p. 15-16)
-- Results announcement and awards ceremony
Attention: the Championship of Pomerania is also the final round of the Cup of Pomerania and Kuyavia, so the Winners Cup will be given during the awards ceremony. If you want to any chances to win this competition, then you must also participate in Chełmża Operation: You shall not pass tournament in Chełmża on 20.06.2015. For further information contact Garran or Metalslave.
4. Attendance fee:
30pln or 7,50eu which should be pre-payed up to 15.07.2015 (Wednesday)
Bank account to which you should pre-pay for tournament entry fee:
PL 90 1140 2017 0000 4702 0893 5589
SWIFTCODE: BREXPLPWMUL
PIOTR CHMIELEWSKI
In title write: Mistrzostwa Pomorza Nickname
If you don't want to make international bank transfer then you may contact me on priv and pay your attendance fee in cash after your arrival in Gdańsk.
The attendance fee will be spent only on the prizes for the attendees and the costs of organization.
5. Accomodation:
We will provide really cheap accomodation in nearby dormitory, more info soon. If it's crucial for you, then send me a message and I will look into it much faster
II. Tournament rules
1. General rules
During the tournament there will be 52 points to get, 10 for each scenario and 2 for painting.
Points for painting:
1 point if at least 50% of models of BOTH army lists are painted (rounding up)
1 additional point if all the models are painted.
In cases of dispute, judge has final say.
Target of the fun is to integrate Polish and international Infinity communities.
All participants, judges included, are expected to behave in accordance to universally recognized good manners. Drinking alcohol at the place of the tounrament is strictly prohibited.
Rules of tournament are above all rules found in N3 rulebook, Human Sphere and Paradiso, all of FAQ and ITS pdfs. In cases not covered by this document rules from before mentioned sources are to be used.
Judges:
Primary judge:
KędzioR_vo
Secondary judges:
Draigar
Han Solo
Tachnical judge: 
Marta
Primary judge and technical judge are not participating in the tournament. Secondary judges may participate in the tournament and their role is to answer players questions when the primary judge is occupied. The technical judges is not responsible for the matters concerning rules.
2. Requirements:
Every player must have:
Three copies of their army rosters. One Open (with all information you can show to your opponent) and two Private (with Lt., points costs, camouflaged and airborne troops etc.), of which one will be given to the organizers to check it's validity.
It is allowed to have two different army lists, though both of them must belong to the same army (vanilla or sectorial).
All of the counters needed in their army rosters.
All of the needed templates.
Amount of twenty-sided dices not less than highest burst in the army roster.
-Miniatures:
All models must be Corvus Belli miniatures or conversion of these. Players own sculpts are permitted.
WYSIWYG is not required, but desired is to use model from the same unit or troop classification (eg. Fusillier with HMG instead of Fusillier with ML, or Muyib instead of Govad).
Models are expected to have their Front Arcs marked. There will be provided marker to mark FAs. Disputes will be resolved in the favour of the player having Front Arcs marked.
Proxies are permitted in reasonable amount - about 3 per army list. Obviously it's permitted to use different models for units not released yet (eg. Muyib instead of Govad, or Yaogat instead of Rodok) - they do not count as proxies. All those miniatures, though, must fit the size of the model they substitute.
Models should be based on the bases suggested by their respective Silhouette value. In the case of the dispute about incorrectly based model, judge has the final say.
3. Results and pairings:
Players will be classified in accordance to number of scored Objective Points and in the case of a tie, scored Victory Points will be used as a tie-breaker. 
Pairings of players for the first round of the tournament will be random, with taking into consideration from with cities players are from. Pairings of players from diffrent communities will be preferred. 
There is possibility to challenge a player - only in first round, challenged player can refuse. There is no possibility of challenging a player from same community as challenger.
Pairings in the subsequent rounds will be made according to Swiss system.
A pair of players may not battle each other twice during the tournament.
4. Terrain
During the tournament different types of terrain will be used (mountain, aquatic, jungle and desert).
Terrain will be described by small cards with terrain classification:
Type of terrain/Difficulty
Rules of terrain from N3 rulebook will be used.
Doors, window shuts and walls can be destroyed, as per rules from N3 rulebook. All doors are Security Gate (ARM 4, BTS 3, STR 2), windows are Security Window (ARM 1, BTS 0, STR 1), and walls are Outer Wall (ARM 10, BTS 0, STR 3).
III. Patronages & sponsors
<there are probably more to come
  >
Patronage: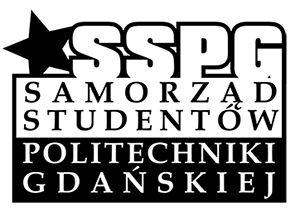 Sponsors