My first model on my first topic here. Some of you seen this before - my Intruder conversion. In fact just head swap - I used deathmark necron head instead of "bowling ball head". I think he look a lot better with it.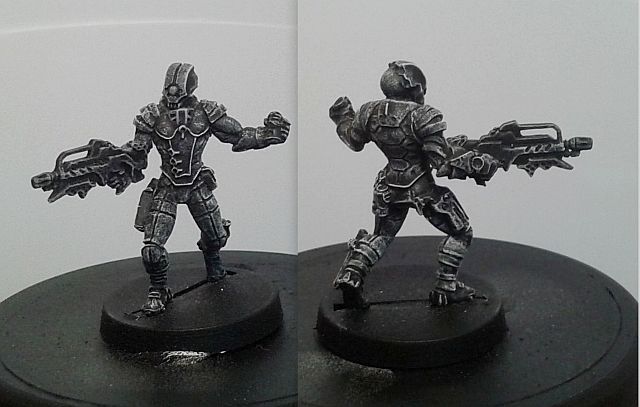 Just primed nad drybrushed.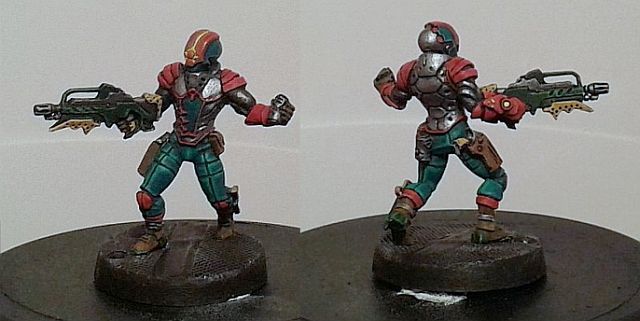 And late WIP. Still have problem with red - look very flat, specially compare to the green and metalic. I always have problem with making deep, strong red - always look a little to flat and to light.